Consign
Why Sell with itty bitty?
Earn money by clearing out the clutter!
If you've tried other ways to clear out all the kids' clothing, toys, and gear in your house, you know that re-sale stores, Facebook meet-ups, and other buy-sell-trade groups have the potential to be time-consuming and frustrating with failed meet-ups and low-ball offers. But with itty bitty boutique, all you have to do is tag your items at home, drop them off to us, and we will do the rest! We help you clear the clutter and you get a better profit and a big check! PLUS, you get to shop first to get the best deals for your family!
To Participate
Consignors must have a minimum of $75 worth of items to sell.
Consignors can sell a maximum of 400 items. 
If you have only a few items to submit, we ask that you consider whether your potential commission is enough to make the cost of participation worthwhile to you. Every consignor benefits from that which the consignor fees help to cover: the eight-day venue rental, advertising expenses, insurance, etc. For this reason, we are unable to waive the registration fee for those who choose not to submit many items for sale, or do not sell many of the items they do bring.
How Consigning Works
You Price it. We Sell It. You Shop First. You Get Paid.
Price & Tag
Price, hang clothing, and tag your items at home using our online tagging system.
Drop-Off
Sign up for a drop-off appointment then bring your tagged items to us at the sale location.
Join Our Crew
Get earlier shopping times and earn a higher sales percentage by joining our Helper Crew! Learn more.
Pick-Up or Donate
Pick-up your unsold items after the sale OR leave them and we will donate them on your behalf to local foster children!
Get Paid
Earn 65% – 80% of the selling price of your items. Check your earnings in your online account after each sale day!
Eugene Consignor Dates
Inventory Entry Deadline
Saturday, Sept. 10th, 9:00PM
Consignor Drop-Off
Monday, Sept. 12th (By Appointment Only)
Tuesday, Sept. 13th (By Appointment Only) 
Unsold Item Pickup
Sunday, Sept. 18th, 5:00pm – 6:00pm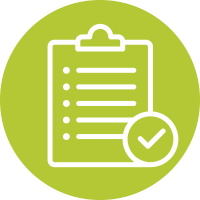 Step 1: Register as a Consignor
Register using the green buttons below and you will be transferred to PayPal to pay the $15 consignor registration fee. The fee is non-refundable and cannot be transferred to future sales, even if you decide you can't consign at a later date.
Confirm that your email address you registered to consign with is the same email that is linked to your PayPal account.
Earn 65% of your sales to start.
JOIN our Crew and you can earn 70% – 80% of your sales. Plus, get your registration fee back!

 
VALET TAGGING SERVICE
No time to tag and prep, but still want to sell your items?? You can still minimize your kid clutter and make money with our VALET TAGGING service! LET US DO THE WORK FOR YOU! Sign up to be a Valet Consignor! A portion of your sales goes to your valet tagger and there is a small supply fee. A great option if you have quality items to sell, but no time to do the prep work! Spots are limited! Valet Consignors still get to shop early and can join our Crew for increased perks too!  CLICK HERE FOR MORE INFO! 
Step 2: Prep, Price & Tag Your Items
The key to making a lot of cash is in the preparation and pricing of your items!
Clean out your kids' closets, toy rooms, bookshelves, and pull out your baby equipment no longer in use.
Login to your consignor account and enter your items in your inventory with our online inventory and tagging system:
Print your tags on WHITE CARDSTOCK and attach to your items.
Hang all clothing on hangers!

The hook of the hanger should be facing left

, like a question mark!
Want some bonuses? Increase your sales percentage by signing up for some Crew Shifts in your consignor account! Crew Members shop first, too!
Please Note: Clothing items must be clean, current styles, and in excellent condition. They must be free from stains, holes, tears, pet hair, and smells. All non-clothing items must have all pieces and parts or they will not be accepted. You need to bring them to us during your drop-off appointment, sale ready – which means clothes are on hangers and sorted by size and gender, and toys have all parts, are clean, and with working batteries. We reserve the right to refuse any item that we deem inappropriate for the sale.
Please click here or the button below to read about our item limits, what not to bring, how to properly tag your items, etc.
Step 3: Drop-Off
You will be able to choose a drop-off appointment time on your consignor homepage. If you need to change that appointment time, you will be able to do so at anytime before the sale by logging in and selecting a new time before the system closes.
Your clothing should be organized by size and gender BEFORE arriving. All items should be hung on hangers, the correct way, with the hanger hook facing left like a question mark when looking at the items. If your clothes are not sorted by size or hung correctly, you will not be able to check-in until they are; please make sure this is done before leaving your house to drop off.
DROP-OFF FOR EUGENE SALE IS AS FOLLOWS: 
Everyone will be doing DROP & GO Drop-Off. You will pull up, check in, unload your car in a designated area, set up any large items, and then go! That's it! Items not accepted will be available to pick up during unsold item pickup at the end of the sale. If you are not planning to pick-up your unsold items, please check the DONATE box when creating your tags!
We strive to keep our quality high and any items that do not meet our criteria will be stored and available for pick-up at consignor pick-up! If you are not planning to pickup unsold items, please mark your items to Donate in the system before printing your tags. 
It is very important that you arrive on time for your drop-off appointment. We have multiple people coming in every 15 minutes and if someone is late, that puts us behind schedule for everyone else. Please come with your items ready, hung, sorted by size. Loosely attach tags to large items, they will get a large item tag at the sale!
If you are a Crew Member, we ask that you make your drop-off appointment for 30 minutes before your shift starts, or at the conclusion of your shift. NOT right in the middle of your shift. 
Make sure to read our unaccepted items list! We don't want you wasting your valuable time tagging items that will not be accepted. 
A quality check will be done on all items when they come in. This check includes checking for stains, holes, flaws, checking that cardstock was used, checking that items are tagged correctly, etc. Please don't be offended if we don't accept some of your items. We strive to keep our quality high.  Our guidelines are in place to keep us ALL accountable. If YOU would not buy it, don't ask us to sell it. 🙂
Step 4: Shop
Consignors get to shop before the public! Mark your calendar to shop the Consignor Pre-Sale:
Consignor Pre-Sale: Wednesday, Sept. 14th
Passes are good for one person pass. Consignors will also receive a guest pass to give out to friends or family to shop on Thursday at 4:00pm. While your children are welcome to shop with you during the public sale hours, we respectfully request that no children be brought to the Pre-Sales. Infants being worn are ok!
Consignors are also invited to shop the Half-Price Pre-Sale. Anything that has "Discount-Yes" on the tag will be sold for 50% off!
Consignor Half-Price Pre-Sale: Saturday, Sept. 17th
Want to shop even earlier? Become a Crew Member and shop the Pre-Sale before consignors!  Crew Members may also bring their children to their designated Pre-Sale time, if they have child care difficulties. For complete details, visit the "Join Our Crew" page.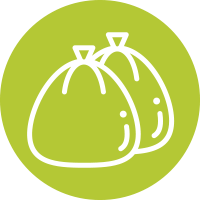 Step 5: Pick-Up (optional)
If you don't want to come pick-up what has not sold, we will donate it to local foster children on your behalf! All of our donations go to local organizations who work directly with foster kids and kids in crisis! If you decide you do not want your unsold items back, please check the donate box when entering your items and creating your tags. This saves us so much time when we sort at the end of the sale.
If you would like to come pick-up your unsold items, you must come during our designated pick-up times:
Eugene Consignor Pick-Up: Sunday Sept.18,  5:00 – 6:00pm
Items will be arranged in piles by consignor number.
Once you get to your pile, please double check that every item is indeed yours.
If you are unable to pick-up during the designated times, you may have a friend or family member pick up on your behalf. Just let us know who is authorized to do so!
Any items still left in the building after the end of the pick-up time will become the property of our charities and will be donated to local foster children. NO EXCEPTIONS. We cannot hold or store items for later pick up.
It is the consignor's responsibility to check the "Lost and Found" area for items that lost their tags.
When you come to pick-up, any items that you would like to donate can be placed in the donate pile.
itty bitty boutique is not responsible for missing or damaged items (see your seller agreement).
Step 6: Get Paid
We will deposit consignor earnings into your PayPal account within 10 days after the close of the sale. Make sure the email listed in your Consignor Account is the SAME or LINKED TO the email associated with your PayPal account. We pay all the fees involved, it does not cost the consignor anything, and you get your funds faster and easier!
If you do not have a PayPal account, we will issue you a paper check, minus a $2 processing fee, within 30-45 days of sale close. This is automatic; you do not have to request a paper check. We highly recommend creating a PayPal account. If you choose not to create a PayPal account, any unclaimed funds will be returned to us 30 days after the initial PayPal payment. At that time, we will issue a check to the address we have on file.
(If you have a PayPal account, your funds will be "claimed" once we send them, even if you don't regularly use PayPal. "Unclaimed" Funds means there is no PayPal account associated with the email address we have on file.)
Fri, Sept. 16, 9:00am – 8:00pm
Sat, Sept. 17, 9:00am – 5:00pm
Sun, Sept. 18, 9:00am – 2:00pm
Lane Events Center
796 W 13th Ave, Eugene, OR 97402
Fri, Sept. 16, 9:00am – 8:00pm
Sat, Sept. 17, 9:00am – 5:00pm
Sun, Sept. 18, 9:00am – 2:00pm
Lane Events Center
796 W 13th Ave, Eugene, OR 97402