Lane County Fairgrounds Performance Hall
FALL
September 20-22, 2024
Eugene Fall Sale
September 20-22, 2024
Eugene Spring Sale
April 5-7, 2024
Pop-Up Kids' Consignment Sale in Eugene!
itty bitty boutique Kids' Consignment Sale was created to cater to families on a budget. Consignors have the opportunity to earn cash for items no longer in use. Our bargain- minded shoppers outfit their children for a fraction of what they would spend in retail stores!
A temporary "shop" for one week in the spring and fall of each year. Each sale includes seasonal items, such as clothes and shoes, as well as a variety of items that are not specific to a season, such as toys, books and videos, baby gear, children's furniture, and more.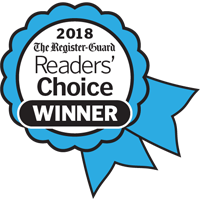 Best Kid's
Clothing Store
Giving Back to Children in Need
itty bitty boutique is very proud of its alliance with many organizations that work with children in crisis.
Together with our partnership, children in crisis can get needed items, comfort, and peace of mind, during times of trauma, transition, and uncertainty.
Many consignors choose to donate their unsold items at the end of the sale for distribution to children in need. The charities we work with graciously accept these donations and get them into the hands of children and families who need them!
Fri, April 5, 9:00am – 8:00pm
Sat, April 6, 9:00am – 5:00pm
Sun, April 7, 9:00am – 2:00pm
Lane Events Center
796 W 13th Ave, Eugene, OR 97402
Itty bitty boutique carries high-quality, 1.5 inch pins that do not leave holes! These pins, available for registered consignors, are much better than dollar store pins that tend to bend and break.
Bags in 100-pin increments are sold at $1.00 each plus shipping and handling. Order your safety pin supplies via PayPal below: