Itty Bitty Boutique is committed to serving our community safely.
See how we plan to keep our staff, consignors, and shoppers safe & healthy.
Now at 2 Locations
3-Day Sales in Fall, Spring & Summer
EUGENE FALL SALE
September 18-20, 2020
Redmond SalE
October 2-4, 2020
RESCHEDULED DATES!
Eugene FALL Sale
September 18-20, 2020
Redmond Sale
OCTOBER 2-4, 2020 
ReSCHEDULED DATES
Seasonal Kids' Consignment Sale in Eugene & Redmond!
itty bitty boutique Kids' Consignment Sale was created to cater to families on a budget, as ours are. We give consignors the opportunity to earn cash for their kid-related items no longer in use, and our bargain-minded shoppers outfit their children for a fraction of what they would spend in retail stores!
Our sales are held three times per year; twice in Eugene, Oregon, and once in Redmond, Oregon. We set up a temporary "shop" for one week in the spring, fall, and summer of each year. Each sale includes seasonal items, such as clothes and shoes, as well as a variety of items that are not specific to a season, such as toys, books and videos, baby gear, children's furniture, and more.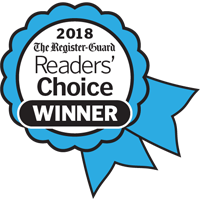 Giving Back to Children in Need
We are very proud of our alliance with both FAAPA & CASA of Lane County! FAAPA stands for Foster and Adoptive Parent Association, and provides support and training to the over 600 foster families in Lane County that care for the abused and neglected children who are removed from their homes and placed in temporary care.
CASA stands for Court Appointed Special Advocates. This organization works to prevent children from being re-abused by facilitating their move through the court and child protective services, getting them into a safe home as quickly as possible. Click here to learn more.
Many consignors choose to donate their unsold items at the end of the sale to FAAPA and CASA, for distribution to children in need. We also provide an opportunity for customers to make monetary donations to the organizations by rounding up their totals at check-out. 100% of the donations collected will go directly to FAAPA & CASA!
Fri, Sept. 18, 9:00am – 9:00pm
Sat, Sept. 19, 9:00am – 6:00pm
Sun, Sept. 20, 9:00am – 2:00pm
Lane Events Center (Auditorium Building)
796 W 13th Ave, Eugene, OR 97402
Fri, Oct. 2, 9:00am – 9:00pm
Sat, Oct. 3, 9:00am – 6:00pm
Sun, Oct 4, 9:00am – 2:00pm
Deschutes County Fairgrounds
3800 SW Airport Way, Redmond, OR 97756